*DON'T READ THIS POST WHILE YOU'RE EATING OR FEELING QUEASY OR IF YOU'RE EASILY GROSSED OUT!*
Diddling dinos, y'all!
Just when I think I've heard it all, seen it all, smelled it all…something new smacks me right between the gobs.
In the past week, Buddy's started to smell not so much like a dog but more like a dead fish. Let me tell you, that's some nasty doggy BO. Woof. As some of you may recall, we've already determined that Buddy's farts are the foulest. If you want, you can refresh your memory here. But this new smell is seriously more rank than even his worst fart.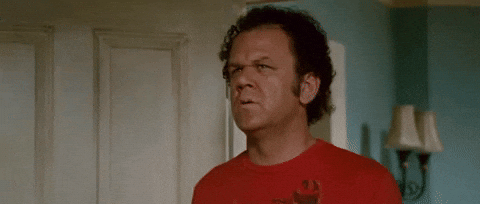 At first I thought he smelled that way because he jumped into our man-made pond in the backyard — again. Our pond used to house pretty goldfish. Then we had that major ice storm well over a decade ago, and David and I fished the fish out and took them to the pet store to "winter" because I didn't want them to die in a frozen pond. The pet store gladly took them in, then re-sold them to, hopefully, homes not plagued with ice. The last time I saw those fish, they were HUGE! Anyway, now our pond has a nice drippy sound to it and it's generally pretty to zone out to while staring at, but it hasn't contained fish in close to 20 years.
When we first brought Buddy home, he must have thought, "What a place! I even have my very own pond. Woohoo!"
Damned dog. Boy did he stink when he came out dripping wet, shaking pond water all over me. Double damned dog. I had to bathe him outside. He didn't like that much and neither did I. I remember saying to him, "Look, if you stay out of the pond from now on, I won't have to bathe you before you come inside each time. Deal?"
Long story short, it took awhile, but Buddy hasn't taken a dip in the pond recently. I know this because he's not been wet lately, which is always a tell-tale sign. So the pond is not the culprit.
If Buddy were a girlfriend, I'd tell her to see her gynecologist right away because a lingering odor of fish is never a good thing; but, I understand, that smell and the medical issues associated with that can be cleared up with antibiotics.
I should clarify that I learned this from a former friend who, reportedly, tried to make her boyfriend perform… well, let's just say that his face got too close to where the smell emanated from and he told her that while he loved her, he couldn't go through with the act because if he did, he would throw up. Yikes! Apparently, the smell was pretty damned bad. My friend told me she was positively horrified and embarrassed, especially since her boyfriend was being such a good sport — and, yet, as horrified as she was, that somehow didn't prevent her from telling me this story. (And, look, now I'm telling you. You're welcome.)
Just so y'all know, my former friend went to the doctor and got antibiotics which cleared everything up; and that is the most important part of this story. Because she lived to tell the tale, which means she survived and, hopefully, she also learned from her misadventure.
Because —
All I know is that her story has lived in the back of my brain since; and the thought of this happening to me has scared me for decades — because when someone tells me something that personal and traumatic, I worry I'm next. It hasn't happened so far, fingers crossed and knock on wood, but now I'm thinking about it again, so I'll probably start worrying again. Ugh.
I know the most interesting people.
I assumed that Buddy's fishy odor meant that he needed to be groomed because he's a he and not a she, assuming girl dogs can get the same problems women can get. Whatever Buddy got into, the stank wasn't going away without a hardcore, professional cleaning.
But you know me. I get curious and I'm a Googler and since Buddy's never smelled like this before, I Googled, "Why does my dog smell like fish?" I got an answer. Google said this is a sign that Buddy may need to have his anal glands expressed because they may be impacted. Ouch! That doesn't sound comfortable. A YouTube video shows you how to correctly do this if you're interested. Unfortunately, 4 o'clock and 8 o'clock will never mean the same thing to me again.
Why, why, why?
I've had at least a dozen dogs throughout my life and this has never been a thing. EVER! I've never even heard about anal glands that need to be expressed until today. W.T.F.
I'm over my gross out, mostly — but our poor Doggie Dog. I think it's vet time for the Budster because as much as I love him, trust me when I say — Buddy's not going to want me to get that intimate with him. Plus this is a two-person job and I already ask too much of David as it is. I'm not about to ask him to go knuckle deep inside Buddy's rear and push a ribbon of brown "expression" out of him — not that he'd do this even if I asked.
But then I thought — that's not a very nice thing to think about David; sometimes he surprises me with his amazing generosity and kindness, so maybe he would help. I mean this would be for Bud.
So, I asked him.
Me: Listen, you know how Buddy has started to smell fishy?
David: No.
Me: Well he does.
David: Okay.
Me: Well, I understand that's because he may need to have his anal glands expressed.
David: Okay.
Me: And I need you to—
David: No.
Me: But I didn't even—
David: No. Just no. Whatever you're about to say, I'm not doing it. Find someone else. Are you ready to watch Evil now? (BTW, Evil is a new TV show.)
Do I know my husband or what?
So just to summarize:
If you smell like fish, go see your doctor. If your dog smells like fish, take him to the vet. Also, you're never too old to learn something new — whether you want to or not.
Okay, so there's not a lot of music that comes to mind for this post, but I'd rather think about smelling something different, anyway. So for your listening pleasure —
Okay, that's a little dark. How about something entirely different?
That's better!
TTFN y'all,
Mona