I admire people who have their shit together.
The day after Thanksgiving, they've decorated for Christmas and have sent out their Christmas cards. They've already shopped and wrapped gifts. Don't be shy, you know who you are. I'm so proud of you! Please stand up, take a great big bow and pat yourself on the back. You deserve it!
In moments of delusional bliss, I'm that organized person. In my head, I'm calm, cool and collected. Everything's planned out and things go the way they're supposed to go. Delusion can be such a nice place to visit!
Reality? Not so much.
At least I know how to ssstttrreetttcchh a moment.
So on this blog today, that's what I'm doing because…frankly, I don't even know what happened that kept me from getting my Thanksgiving post out pre-Turkey Day! But hey, it's barely December according to my calendar. And so, I give you one last gobble/gobble before you become solely focused on the upcoming Hanukah and Christmas season.
Actually, Hanukah started last Sunday. So a happy one to each and all! And a merry early Christmas, too…because I'm thinking about it right now. I don't want to forget to send out merry wishes when the tinsel hits the freakin' frazzle! Also, please note that my Christmas blog post probably won't be out until…well, let's just give it until Easter, shall we?
First of all, did you have a wonderful Thanksgiving? What are your favorite traditions? What are you most thankful for this year? Your favorite thing to eat this Thanksgiving was…
I had an unusual Thanksgiving this year that culminated in a post-Thanksgiving shouting match. It was with none other than David's ex-wife at his No. 2 son's and daughter-in-law's home. So that's never happened in the past 30-ish years David and I've been together. During this encounter, David's ex told me to go to hell…twice. I almost feel like that makes me special…not!
Unlike the reputation I seem to have mistakenly acquired as being somewhat of a pushover, I'm not as much of an enabler as some may think. Or as David told those close to him listening to his ex's and my heated exchange, "Mona's not going to put up with anyone's shit!"
I'm ambivalent about my part in that loud and acrimonious tête-à-tête, especially having learned afterward what David told family members about me and other people's shit. First of all, I don't want people thinking that I walk around with a chip on my shoulder looking for excrement of any kind…and especially at family gatherings…in other people's homes! No, no, no!
Secondly, I thought David might be upset with me because he didn't want to talk about what happened when we got home. "It's over," he said. "Let it go. I don't want to discuss it."
However, once David realized that I needed to talk about it with him (and not because he had some kind of empathetic insight but because I told him I needed to), he softened. He assured me he was very proud of me for standing up to his ex-wife aka She-Who-Shall-Not-Be-Named (SWSNBN ), which is what I will refer to her as from now on. David doesn't say he's proud of me just willy nilly, so I considered it very high praise when he did…although, now that I think about it, he may have just said that to get me to shut up already! Either way, while I'm still processing the event by thinking about it, talking about it and writing about it, it helps knowing my husband isn't pissed off at me and has my back.
Also, before I write anything else, I want to clarify that during this…situation, I remembered to apply Hanlon's Razor (thank you, Sarah Silvey for introducing that to me.) I quickly ascertained that what was happening wasn't due to ignorance/stupidity. Therefore, I believe I've accurately attributed SWSNBN's intent and attitude as the hurtful, malicious manure that it was; and I dealt with SWSNBN without the necessity of either a poop bag or even a pooper scooper.
I think I encountered another case of "Hurt people, hurt people." Damn, why do I seem to attract these people into my life? I hate their attempts to hurt me or people I love and adore, which isn't cool at all! Yes, I know…I'm allowing it to take up too much time and space in my head! Working on that! Also, that shit needs to stop…yesterday! 
And for whatever it's worth, while I don't go looking for trouble, I also tend to not back down to bullies if I can help it.
Thankfully, no one at the get-together seemed to hold what happened against me, even though SWSNBN is their blood relative and I'm just a step relative. Someone at the event told me I held her accountable. Apparently, it was a long time coming. All I know is that I called her behavior for what it was — rude. As a friend told me later, "Rude people hate being told they are being rude." Truer words…y'all!
Unfortunately, I'm still trying to unload the stress of what happened.
This kind of crap is so very not good for my health and I'm paying the price; plus, I'm still freaked out that this happened in the first place. I think I'm over the whole thing when it just randomly pops into my head. Ugh! Can't wait until it goes away for good! Good times, y'all. Anyway, additional details will probably follow in the book I'm writing (y'all know the who — but I'll detail the what, when, how and the potential why if anyone's interested. Maybe then the flashbacks will totally go away!) Also, I'm sorry I took up so much time writing about this here because this is supposed to be a Happy Belated Thanksgiving Post!
Oh, and I burned myself with scalding hot soup in a freak accident while using my beloved immersion blender. That happened Wednesday evening, though, the day before Thanksgiving, and had nothing to do with the above.
Over a week later, I haven't figured out whether my owie itches because the area is healing or whether it's become infected. Can it do both at the same time? I'm trying really hard to take care of this myself and NOT go to the doctor. I clean it several times a day with hydrogen peroxide, then I spritz Bactine on it and then I put Polysporin on it.  I don't scratch the wound itself, just around it. A friend thought it might be a third degree burn, but after looking up the different degrees of burns 🔥 on Google, I'm pretty sure it's only second degree.  If you just glanced at it, you'd swear I was wearing a slice of pepperoni on my arm.
*****************
I'm still working on what I'm most thankful for this year — family and friends are always at the forefront, of course! Health is usually right up there as well. However, my health hasn't been great this year, especially this fall; so the fact that I'm not dead yet is probably what I'm additionally most thankful for at this moment. My health has really sucked balls this fall, y'all!
This year's Thanksgiving menu at my house included —
Sweet potato, pumpkin and roasted butternut squash soup with roasted red peppers and chipotles in adobo sauce, which clearly fought me back by giving me a nasty second-degree burn;
Spatchcocked and roasted, herb butter chicken, sitting atop roasted onions, red potatoes, celery and carrots, all smothered in a creamy gravy — because a turkey would have been too much for us to eat, too much time to deal with, too expensive and it turns out that none of us were that excited about turkey any way, so what the hey!;
Corn on the cob
Mac and Cheese (Stouffer's) because that's what my son loves best;
Green Bean casserole (which was always my mother's favorite.) I miss you Mom!;

Deviled eggs (David's and my Dad's favorite) and Lauren made them this year and so she is now in charge of making them, henceforth, because they were so damned good!;

A gorgeous salad with all of the toppings because if I know nothing else, I know how to make a fancy, leaf-lettuce salad which is to die for but is actually probably pretty healthy;
Italian sausage and fennel stuffing — I've given up trying to make my mother's cornbread dressing and would pay an arm and a leg if she were here right now showing me how to make it correctly — SIGH!;
Sara Lee Dinner Rolls — because for whatever stupid reason, Mrs. Baird's Bakery doesn't make their Heat and Serve rolls anymore (WHAT THE FUCK IS UP WITH THAT?!!!!) ;
Cranberry Sauce straight out of the can because nothing else will do when that's what you grew up with;
A gallon pitcher of my special iced tea that never makes it past the day it's made and in which Lauren and I make Boozy Roosters with; and last but not least,
Pumpkin Pie and Berry Cobbler for dessert!
We ate leftovers all weekend long.
Even so, I now have a freezer full of soup, lasagna (because I made that the day before Thanksgiving), and diced up, cooked chicken breast, which I'm going to use in Chicken Tortilla Soup. My favorite thing to eat this Thanksgiving? Well, it was all good, but I loved Lauren's deviled eggs the best!
Traditionally, we always listen to "Alice's Restaurant" by Arlo Guthrie at noon on our local radio station and sing all the parts that we know. Also, we always watch the Cowboy Game. Alas, the Cowboy's let us down this year with a loss to the Raiders in overtime! 😞
Also, I didn't know that daughter Lauren had never seen the turkey drop episode of WKRP in Cincinnati — or that she'd never even seen any episodes of WKRP in Cincinnati — or that she didn't even know what WKRP in Cincinnati was!
WHAAAATTT!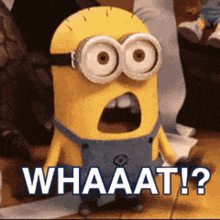 So I quickly remedied that situation!
I've never seen someone howl with laughter as long and hard as Lauren did…which made me howl with laughter! Y'all know what that means, don't you? I mean besides having to deal with the aftermath of peeing my pants?
We now have a new Thanksgiving tradition! Woo Hoo!
Lastly, I felt like Christmas came early because over this past weekend, I watched the entire three episodes of The Beatle's Get Back Sessions documentary on Disney Plus! I never knew just how good it could feel to be a fly on the wall!
Please let me know how Thanksgiving went for you…or whatever else you'd like to discuss…especially if you watched The Beatles documentary!
And if you are a Beatles fan or you just want to know how a wildly successful pop group came up with iconic and beloved songs that some of us still sing today…over fifty years ago…it is priceless to watch!
In case you didn't get to listen to or watch these on Thanksgiving, please enjoy them now!
and
Also, from Abbey Road and Let It Be —
and
and
*************************
COMMENTING ISSUES?
For those of you who would like to comment but don't seem to be able to on my site —
If you are coming to my blog via your WordPress Reader function, try clicking on my site via https://waywardsparkles.com/ . This will take you to my homepage and from there, you can click on my newest post or another post and then you should be able to comment without any further trouble.
Or you should be able to just type in Wayward Sparkles and my site should come up on your browser. If that doesn't seem to work, try coming in through a different internet source. For instance, if you usually come in through Google and can't comment, try Yahoo or vice versa or through some other browser. I hope this helps and I look forward to hearing from you!
*************************
TTFN,
Mona