A friend asked if I was okay because she hadn't heard from me and I haven't posted in a while. It occurred to me that I should put something out because I don't want people to think I'm either ghosting them or that I've died. Though, thinking about it, it is October, so both are thematic for the month. Anyway, I told my friend that I'm literally stealing from what I wrote her and putting it here as my blog post because I've run out of…everything…fucks to give… original thought…energy…pumpkin spice…all of the things…so this will have to suffice.
If I didn't know better (and I probably  don't), I'd say I've been run over by a Mack truck. Then hit again. The real bitch is that I start feeling better, I have a few good hours, then I'm done — I'm exhausted, irritable and pretty much zombified for the rest of the day. Days and nights are topsy turvy, and pain has settled throughout my entire being. From a physical standpoint, this is fucking nuts. I've been this way for over a month now and it got old long before the first week was up. This will pass. It always does. In the meantime, all of the goals and plans I've made are going by the wayside with each passing day. That's the worst…I mean besides the pain.
As I usually say at this time of the year — I love fall, but fall doesn't love me back.
*********************************
Between tech snafu's (I still haven't mastered my new phone and can't get it to understand that I need to respond to bloggers via my moniker and not my real name…so why is it not cooperating?, sheer exhaustion and the overwhelming sense of being so far behind in everything, I just want to crawl under a rock and sleep until after the first hard freeze of the season kills whatever pollen is floating around in the air that's trying to kill me. My guess is ragweed is the culprit…but it could be something else…or a combination of shit. I dunno. Anyway, whatever this is, it laughs at my feeble attempts to ease my pain and allergies whenever I take my Claritin and Advil.
*********************************
So here's what I know:
 Eventually, I will catch up with you and, hopefully, everyone else. The house will be clean again. I will get to the grocery store again. I will get out of this damned house again. Writing will happen again. Other shit will happen again, too. Today, though? My goal is to make it an hour at a time because I'm too damned tired and…I've a major case of brain fog. Hard to think. Sorry for the bellyaching, y'all! Seriously, once I get past…whatever this is, things will return to normal-ish again. I'd cross my fingers, but it hurts too much. Maybe y'all could do that for me.  🙂
*********************************
Also, this is not Covid. I haven't been anywhere. This is my body dealing with major allergies, which I've had my entire life…only my body is overreacting like the diva it is this fall. We've had unusually warm temps so far, plus crazy atmospheric pressure changes and my body is definitely feeling every damned one.
I want to thank David, Ryan and Lauren who are making sure our world stays intact and life continues forth while I get through this crud…and, of course, for putting up with me.
See y'all when I feel better. So what are you doing to celebrate Halloween this year? I hope it's wicked fun and I'd love to hear about it. Or what's your favorite Halloween movie? Or what's your favorite Halloween song/music?
However you celebrate, just please stay safe.
A little classic Halloween music to put you in the mood, hopefully —
*************************
COMMENTING ISSUES?
For those of you who would like to comment but don't seem to be able to on my site —
If you are coming to my blog via your WordPress Reader function, try clicking on my site via https://waywardsparkles.com/ . This will take you to my homepage and from there, you can click on my newest post or another post and then you should be able to comment without any further trouble.
Or you should be able to just type in Wayward Sparkles and my site should come up on your browser. If that doesn't seem to work, try coming in through a different internet source. For instance, if you usually come in through Google and can't comment, try Yahoo or vice versa or through some other browser. I hope this helps and I look forward to hearing from you!
*************************
Sparkles,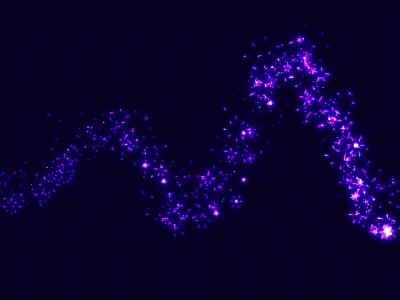 Mona