Remember in college
when your professor gave the class a research assignment and you had to use a minimum of three sources with the caveat that you couldn't use Wikipedia because Wikipedia wasn't a credible source?
Yeah, that was then; this is now.
To this day, one of the first places I look when I'm trying to find information is on Wikipedia. It's yet to steer me wrong. Well, until now. Maybe.
A few months ago, I had MTV or one of its offshoots on and a vaguely familiar song started playing and my ears perked up. I said out loud to no one, "Ooh, who is that?" 
The song was "We Used to be Friends" by the Dandy Warhols. I'd heard of the group — in passing — but knew nothing about them. Apparently, I'd heard this particular song — God knows when — but didn't know the name of it much less who sang it. From MTV, I noted the song and group because I wanted to explore further.
I went to You Tube and listened to it about a dozen more times before I was satiated.
"Bohemian Like You" is the other song by the Dandy Warhols I discovered I really like. (This is where Wikipedia comes in.) At the beginning of this song, it sounds very much like a Rolling Stones' song…after the drum part, I mean. Was that "Brown Sugar?" I was delighted, but how did the Dandy Warhols get away with using the guitar riff from a Stones' song without getting sued? Did they get permission? I was curious.
You know where I went to get cursory background info on this.
On the Wikipedia page for this song under the Critical reception section, the second paragraph states (I cut and pasted directly from there),
The A.V. Club noted the various influences from "retro" music present in the song, including how the guitar intro seems to imitate that of "Little Bitch" by the Specials as well as "Jumpin' Jack Flash" by the Rolling Stones.[6]
SAY WHAT?!!!!
"Jumping Jack Flash?" No. No, no, no! It's "Brown Sugar." I think.
Also, I have no idea who the A.V. Club is nor do I want to know at this point because I'm kind of incensed if they're the reason why this information is WRONG and I want nothing to do with them!!!!! Let's just say that if I were the Soup Nazi, they would never get any soup again!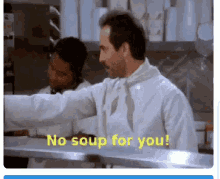 Instead, I went to You Tube and found "Jumping Jack Flash." After that, I listened to "Brown Sugar." Then my mind exploded because all of a sudden I couldn't seem to distinguish one from the other in relation to the Dandy Warhol's song. Let me tell you, in my world where music means so very much to me, that is just fu…messed up!
Obviously, since I could no longer rely on my blown mind, I played the first part of "Bohemian Like You" to my writer's group; and Wendy immediately said, "Oh, that's 'Brown Sugar.'"
Thank you, Wendy!  
With my sanity mostly restored if still a little wobbly, some in my writer's group think I should change the Wikipedia page to credit the right Stones' song.
Who, me? As if. *snort, giggle!*
On one hand, it bothers me that Wikipedia may be in error in this matter. On the other hand, it's kind of cool to know there's Wikipedia info that I've actually found that's flat-out wrong. At least I think it is. This is a first for me. The point is, I know if I changed it, someone would come back and explain to me how and why I was so wrong and make me change it back to the way it was and then my whole world would fall apart from embarrassment.
After all, I am not exactly what you'd call a credible source.
My questions are: if any of this actually mattered to you, what would you do? Would you change the Wikipedia page? Would you just roll your eyes because you have more important things to think about and this is not one of those things? Have you ever found misinformation on Wikipedia? If you did, what did you do? Did you change it? Why or why not? Spill. I'd like details, please!
Now all the music! (It's fun to play any of these songs and then go back to the top and watch Gru dance! Hey, if you want, dance with him. No one's watching!)
From the Dandy Warhols
and
now for the STONES
and
*************************
COMMENTING ISSUES?
For those of you who would like to comment but don't seem to be able to on my site —
If you are coming to my blog via your WordPress Reader function, try clicking on my site via https://waywardsparkles.com/ . This will take you to my homepage and from there, you can click on my newest post or another post and then you should be able to comment without any further trouble.
Or you should be able to just type in Wayward Sparkles and my site should come up on your browser. If that doesn't seem to work, try coming in through a different internet source. For instance, if you usually come in through Google and can't comment, try Yahoo or vice versa or through some other browser. I hope this helps and I look forward to hearing from you!
*************************
HAVE A GREAT WEEK AHEAD, WAYWARD FRIENDS! 
Mona