THE DEAL
David said he wanted spaghetti on Thursday and I said, "Okay, if you get me some fresh mozzarella in a ball, like buffalo-style, and if you get me some crushed tomatoes that are not the Kroger brand, you're looking for Hunt's in the bright red can, then I'll do it. So he went out and before long, he called and said the grocery store didn't have Hunt's brand.
"Would Cento be okay? I think it's from Mexico," he said.
Ignoring the fact that he thought Cento was from Mexico when clearly they're from Italy, I said, "Yes, bring me two cans. I'll keep an extra can for the future. I don't know what's up with Kroger not keeping Hunt's Crushed Tomatoes in stock. They've been out for like a month now. Cento is supposed to be a good brand, though."
THE PREDICTION
It wasn't long after David's and my phone call, when Lauren came in from work and asked about dinner. I told her I was going to make spaghetti, except I'd use angel hair pasta because they (Ryan, David and Lauren) liked that type of pasta better. Now, however, I was playing with the idea of making a mock lasagna casserole using elbow macaroni noodles instead of lasagna noodles and mixing the elbows into the meat sauce, putting it in a baking dish and alternating layers of the cheese mixture and noodle/meat sauce. Plus instead of using the shredded mozzarella in a bag that I usually use, I was toying with the idea of using fresh slices of mozzarella. "What do you think?" I asked her. "Should I do plain spaghetti with angel hair or should I do lasagna with elbow macaroni?"
"Either sounds delicious. I vote for the lasagna, though. Do you need me to go to the grocery store for fresh mozzarella?" Lauren asked.
I said, "Thanks, but that's okay. I sent David."
"Why?" she said shaking her head, "Why would you ever send Daddy for fresh mozzarella? He's not going to know where to find that! Then he's going to get the wrong kind and then you're going to get upset. Why did you do this?"
"Well, what choice did I have," I answered. "He wanted spaghetti and I made him a deal that if he'd get what I needed, I'd make it for him."
"Yeah, but you could have sent me."
"But you weren't here and I wasn't going to bother you at work. I'll tell you what, though, if he comes back with the wrong kind of cheese, you can be my back up. 'K?"
"Then he's going to get upset because he's going to wonder why you didn't send me in the first place and why what he got wasn't good enough."
"No he won't because I'll use both his cheese and the fresh that you get. There's nothing wrong with that. I mean can you have too much cheese, ever? Well, I suppose you can, but not in this instance.  Besides, I think he'll come through with the fresh."
"Okay," she said dubiously. "Well, I'm going to work out. I'll be home around eight. Let me know if I need to bring home cheese."
DISCUSSING THE BUFFALO NOT IN THE ROOM
After Lauren left, David came home and said, "This is what you're looking for, right?" as he pulled out a bag of Kraft shredded mozzarella.
"Well, no," I said, "but that's okay. Lauren said she'd get it."
Then, just as Lauren predicted, David got frustrated because I was being picky. "I looked high and low for buffalo mozzarella and they didn't have any. But this is what you usually get, isn't it?"
"I said fresh mozzarella in a ball, like buffalo style," I explained.
"You did not say fresh mozzarella. You said buffalo mozzarella. See, I even wrote it down when you said it." He pulled out his list and showed me. I'm telling you, though, Kroger doesn't carry buffalo mozzarella.
"I did, too, say fresh. Like buffalo style. Fresh mozzarella. That's what I wanted, and that's what I said."
"No, you didn't. I would have gotten you fresh mozzarella if you'd asked for that."
"Well, I did, but you'd quit listening to me about halfway through. So here we are."
"Whatever," David said. "So I guess you can't use this, then?"
"It's fine," I said for the umpteenth time. "I'll use it, plus Lauren's going to bring what I need after her work out."
"Then why did I even go?  Wait a minute," he said, putting the package of cheese in the fridge. "You already have a bag of this mozzarella. You know that, right? Why the hell did you have me go get more of this when we already have it?"
"Oh my God, David! You really don't listen, do you? I didn't want that kind of mozzarella. Like you said, if that's what I wanted, I already had it. Clearly, I wanted fresh mozzarella, in a package. In a ball."
IS ALL MOZZARELLA THE SAME, THOUGH, REALLY?
vs.
"Well, I don't think they have it. I looked and I didn't see it. Besides, what difference does that make? Mozzarella is mozzarella."
"Umm…not exactly, but I can understand why you might think that. Did you ask anyone where it was located in the store?"
"Oh for God's sake! Why would I do that?"
"Yeah, that's what I thought…" I mumbled.
"What? What did you say?" David asked.
"Nothing, really. I said I can definitely use this tonight! Thanks for getting it."
"Sure. Anytime," he said.
And this is what has happened to the communication in our marriage after 23 years.
SUMMARY
So to wrap this up,
Lauren came through with the fresh mozzarella and the Italian flat-leafed parsley that I'd forgotten to tell David to bring me back earlier. Thank God. Lauren told me that it was good that I didn't send him on that errand because he would never have been able to find "flat-leafed parsley." And, by the way, why was I calling it flat-leafed parsley when Kroger calls it Italian parsley? I should call it by its right name. Otherwise, it gets too confusing. (*Face to palm — who are these argumentative people in my home?!!!*)
I used both types of mozzarella in my mock lasagna casserole.
It was THE. BEST. DAMNED. LASAGNA. I've never made. But that's a whole different story.
Time to update my recipe!
All's well that ends well!
UP FOR DISCUSSION
So my lasagna recipe is something that I've been tweaking and changing for over twenty years now. There's a long story I've written that will be in a book, eventually, *smh and sighing*, all about trying to find the perfect lasagna in the myriad Italian restaurants in our area. Since I haven't had any luck in finding it out in the DFW area, I took on the challenge of trying to make it myself. Ha! What a fool's endeavor that's been…except, I've finally succeeded, y'all. OH MY GOD! I finally did it! Let's Celebrate! If y'all were here, I'd make you some. But you're not and, besides, it's gone! Even though now I want some more!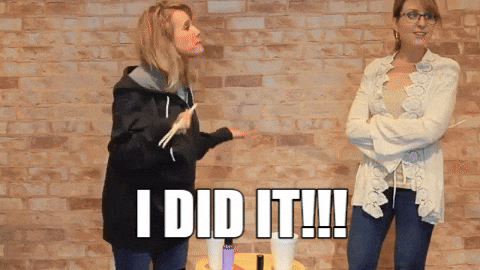 Do you have a recipe that you've been forever trying to perfect? Did you succeed or are you still trying? Or do you have a memory of a dish that you've eaten at a restaurant or somewhere else a long time ago that you so fell in love with that it haunts you to this day because you crave it but you can't get it anymore? (That's what happened to me.) I'd love to hear your thoughts!
Some Italian restaurant music for your listening pleasure!