As I walked out of the office, I realized I just saw my last client until I get my license — knock on wood. It was a bittersweet moment that was quickly replaced with itching — because hives were blooming all over my body. I won't go into graphic detail, but when I say all over, I mean all over!
I'm not sure exactly what I'm allergic to, but my money is on an above-average year for fucking mountain cedar pollen. Either that or my body's just become more sensitive to that and/or other things. But I'm pretty sure it's mountain cedar. However, this is pure speculation on my part and has yet to be verified through an allergist's office. And if it proves to not be an above-average year for fucking mountain cedar, well, you're not getting my money, anyway. That will be reserved for the doctor. So back off!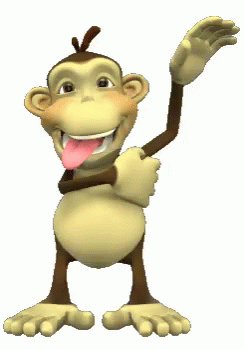 Anyway, last week, the allergist's office called while I was in the middle of a session with a client, which was not a convenient time for me to talk. My PHP (Primary Healthcare Physician) knows that I tend to not follow up with the specialists they want me to go see, (yes, I know this is bad on my part, but I so don't need to hear y'all nag at me, too, 'k?) Anyway, my doctor (more likely the nurse) now gets in touch with the specialists directly and has them call me to set up an appointment; hence the inconvenient timing of the phone call. My PHP did this with the proctologist's office (and, yes, I finally got a colonoscopy after a couple of years of badgering) and the place that also does my annual mammogram (yes, I've had one for the last two years now — and I'm here to tell ya that this annual event hasn't gotten easier); and now my PHP has done it, again, with the allergist's office.
Damn, I wish I had that kind of power. When I nag, my loved ones just check out altogether or do the exact opposite because — who the hell do I think I am nagging at them? Uhm…your wife, your mother, your daughter. Hello? Anyone there? Can any of my family hear me? *crickets*
Yep, I hold no power. However, the hives have been super bad for me this year and they itch like no tomorrow (I wish I had a great colloquialism for how bad I itch — but hey, y'all are a creative and verbose bunch, help an itchy bitch here with a great simile, will ya? I will name this post after the one I like best and attribute it to you!) Because I'm itching like…no tomorrow (I know, y'all! 🙁 ), but it's been bad and so I've been taking lots and lots of Benedryl, which means I have Benedryl brain, which means, my inability to come up with any great phrasing right now is in direct proportion to my use of fucking Benedryl: ergo, I have squat except a raging case of Benedryl brain. I itch like a dog with fleas?  (See, even I know that's crap!)
And even though I kind of resent my PHP for siccing the specialists on me, I'm also kind of glad they did because who knows when I would have gotten around to finding the piece of paper they gave me with the allergist's name and phone number on it. I've got better things to do when I'm not scratching and being miserable. However, even though I'm glad they called me, I will not encourage this type of behavior when I next see my PHP. It feels intrusive…alright, it feels fucking naggy. And, yeah, I guess, I need to be nagged once in awhile, but I'm not going to encourage it. Still, I appreciate their trying to help me. I'm complex if not ambiguous.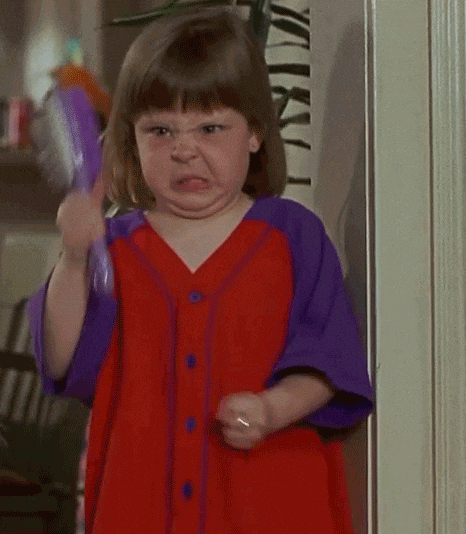 Anyway, I finally got back with the allergist's office yesterday morning, and now I've got an appointment set up for later this week. They wanted to schedule me for at least a week away so I could stop my Alka-Seltzer, Claritan, Benedryl and Tagamet cocktail I've been taking to keep the stupid hives at bay for at least SEVEN DAYS! Something about so this wouldn't skew test results. The other thing is that I'll be seeing a PA, because to see a doctor with my lousy insurance, first availability is in December. Anyway, I told the young woman on the phone that she was asking a little much, didn't she think. "So you just want me to itch for a full week with HIVES before I see y'all?" At that point, she decided to put me down for a consultation instead of a full work up, and she said they could see me later this week and then we can go from there. You bet your sweet ass, consultation. I wouldn't survive a full week without meds, bitch.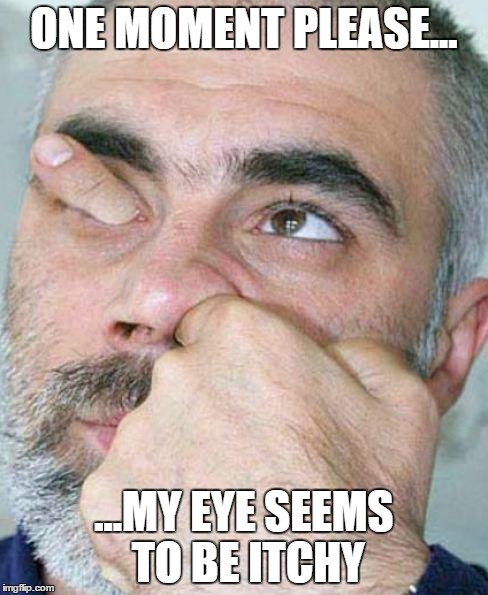 So I suspect they'll talk to me about my allergies as in sneezing and watery eyes, and liquid-filled ears and generally just filling up with snot at this time of the year, every year for as long as I've lived aka hay fever; asthma since I was diagnosed at two years old; and of course, hives, which are late comers to this party. Woohoo! We are so having fun now! Yes, I'm one of those lucky people whose bodies are such divas that they can't blink without their bodies reacting in a dramatic fashion. And yes, when I mean diva, I mean a young diva that will throw a hissy fit at a literal blink of an eye!
If only I had the money to maintain a diva lifestyle. Alas, even though I'm poor, my body doesn't care, dawling!
Then I'm sure the PA will ask me whether I'm using any different type of product in the home or have I been around anything new that might be the source of my allergic reaction. And I'll say, "You mean like have I recently gotten a new pet?" And this PA's eyes will twinkle and their ears will perk up and they'll say, "Yes," believing for sure that we are on to something.
Okay. So here's the thing — the dog, whether I'm allergic to him or not — and no doubt, I am — he's family now. So let's just say that maybe I am allergic to him, okay? But there are times when I could swear that I'm also allergic to David and Ryan and Lauren as well — and we won't even get into extended family. But do I say, "I'm allergic to you, human family members, so you have to go, doctor's orders?" No. No, I do not. And why is that? Because they are family and we don't kick family out of the house over allergies. So that same logic applies to Buddy, Birdie, Growleth and Merlin, who are also family, just not of the human species. Is "human" considered a species? Genus? You know what I mean— however you want to classify humans versus non humans. Lauren, David, Ryan, Buddy, Birdie, Growleth and Merlin are all family regardless of whether they walk on two legs or four legs, have tails or are tail-less. So, let's move on.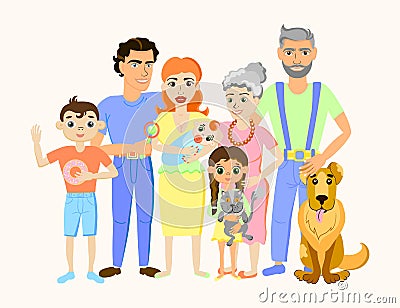 Besides, I've had hives in the past that were really bad, too, and there was nary a dog or cat in sight. However, there was a warm southerly breeze blowing when I've had hives in the past, just like there was yesterday when I broke out so badly. And I think therein lies the real problem. When it's been raining outside and then we have a warm, southerly breeze that blows in and the air is humid as all get out (again, looking for really great metaphors or similes, peeps), I feel like I'm walking around in an acid bath; hives flair, plus I can't breathe and my lungs close up. When there is no rain but there is air blowing in from the south, at least I can usually breathe, but my hives are still going to flair with…dramatic flair.
So, I've already sort of been through this once before many years ago — and all I know is that what I'm about to embark upon will probably be expensive with a capital $.  That is why I try to avoid specialists. However, it's that time of the year again when one is forced to pry open one's hoo-ha (sorry, that's wrong. It's not the right time of the year for that!) Let's try this again, It's that time of the year when one is forced to pry open one's piggy bank — okay, who's kidding who — the piggy bank is getting smashed so I can empty all pennies, nickels, dimes and quarters to pay all kinds of doctors doing all sorts of tests before the end of the year.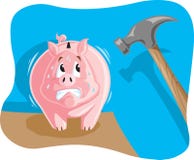 Then I'm getting smashed in a different way with my good buddy, Jack.
(Dear Santa, please bring me a new piggy bank full of $500 bills!)
So, anyway, as we count down to this Thanksgiving holiday, I just want y'all to know that I'm truly thankful for the doctors and the technology that allows me to actually be alive. Thank you for Benedryl, even if it only barely helps and will probably give me dementia in later life. Again, I'm glad and thankful that we don't live in Nazi Germany and that at present we have a roof over our heads, food for our bellies, education, medicine, jobs and each other. In the scheme of things, that's so damn much. I may be money poor, but I feel like royalty…or at least a diva. And that's something, y'all.
Hope all of my readers and their loved ones have a safe, happy, and itch-free Thanksgiving!
Eat, drink and watch out for the salmonella in the turkey! (We're having ham sandwiches on Rye and potato soup this year! Yum!)  https://www.lohud.com/story/news/health/2018/11/15/turkey-salmonella-outbreak-usda-brand-names/2014257002/
Catch y'all on the flipside!
Mona
PS — Okay, y'all, not gonna lie — you know how I'll write something and then it will make me think of a song? Well, this is the one that came to mind. That's right — Funkier Than a Mosquito's Tweeter performed by Ike & Tina Turner. Speaking of flipsides, I think this was the B-Side on the Proud Mary 45. All I know is that we heard this at home growing up. And now I'm sharing it with y'all. You're welcome. By the way, if no one has a good simile or metaphor for me, this may prove to be the name of my post.
11/29/18 Update
PPS ~ Hey everyone, Sarah Silvey from Fresh Hell, came up with a great title for this post and I just want to thank you all for helping me out while I continue to have Benedryl brain. I truly am running on…not much. I promise I will be back. Just got to get rid of this maddening itch first. Hope you all continue to do well and prosper. Have a magical holiday season if I don't get back to you before then. Hopefully, it won't take that long. I'm just taking one day at a time right now. Watching a lot of TV, taking lots of anti-itch pills and cremes and sleeping. It's not fun.  Mona