The short of it is this: David doesn't like leopard print.
Period.
He doesn't like it in fashion
He doesn't like it in home decor
He doesn't like it with his dinner
He doesn't like it with porn
Okay, that took a strange turn.
I don't think David likes leopard print even on a leopard. I told him that he probably had a bad experience with someone who was wearing leopard print and was mean to him when he was little (and so he doesn't remember.) It's probably just a subconscious thing. He doesn't know why he doesn't like leopard, but when he sees it, it makes him feel…annoyed. I told him he should try to get over this.
David, apparently, doesn't want to get over it. He has preferences, he says. Leopard print is not one of them. And okay, sure. He's right. But, still…
I think leopard print (any animal print, really, except maybe giraffe print) can look exotic in a classy sense or it can give a sexier impression if one wants to veer toward that look.
I remember my mom loved leopard print back in the late 1960's and early 1970's. As much as I'd love to say my mother was always classy (because she usually was), there are still some visuals I have ingrained in my mind's eye of her back in the day (she would have been in her 20's) wearing a leopard print blouse, hot pants, and go-go boots. Add to that, her long, fake eyelashes and her bleached blonde hair with dark roots and that's an image worth remembering. Okay, so in that image, maybe she was sliding a little toward the sexier side — David might even conclude a trashier side. Whatever. But Mom was FUN in her get-up! And I'm perfectly okay with that! You go, Mom! (Huh…I wonder if they allow leopard print in Heaven?)
The fact that Mom liked leopard print doesn't exactly strengthen my case when encouraging David to embrace his inner Tarzan. Because if Mom liked something, chances are that David would find a reason not to like it, regardless of what it was. (Yeah, they had that kind of relationship.) But that's okay. Mom wouldn't have given a shit about whether David approved or not.
I also have a friend who's incorporated the leopard look here and there into her gorgeous home. She's always made leopard look classy — never trashy. David agrees that our friend's home is lovely — except, of course, he doesn't really like the touches of leopard. *me throwing my hands up and shaking my head in despair*
In our own home, I've tried to work animal print into our decor, including a hint of leopard. I've also incorporated a little bit into some of my artwork. David doesn't mind the other animal prints, but he rolls his eyes and says, "Why must you sneak leopard in when you know I don't like it?" *sigh*
I smile at David because I don't need to answer that which is already abundantly clear.
The one thing I haven't done is wear leopard print because…well, again…David. I mean why go out of my way to antagonize him to that degree, right? It's never been an issue with us before. Throughout our marriage, it's just been understood that I won't wear it because he doesn't like it.
Except, this fall, I'm seeing more and more leopard print in fashion EVERYWHERE! I don't like everything I see, but there's a few things that I really kind of do. Soooo…..I may just have to try out a blouse or two with touches of leopard. Unfortunately, because I clicked on these items below in ads, everytime I go online now, they pop up into my field of vision. I hate when ads constantly tease you like that!
Even so, I really like this —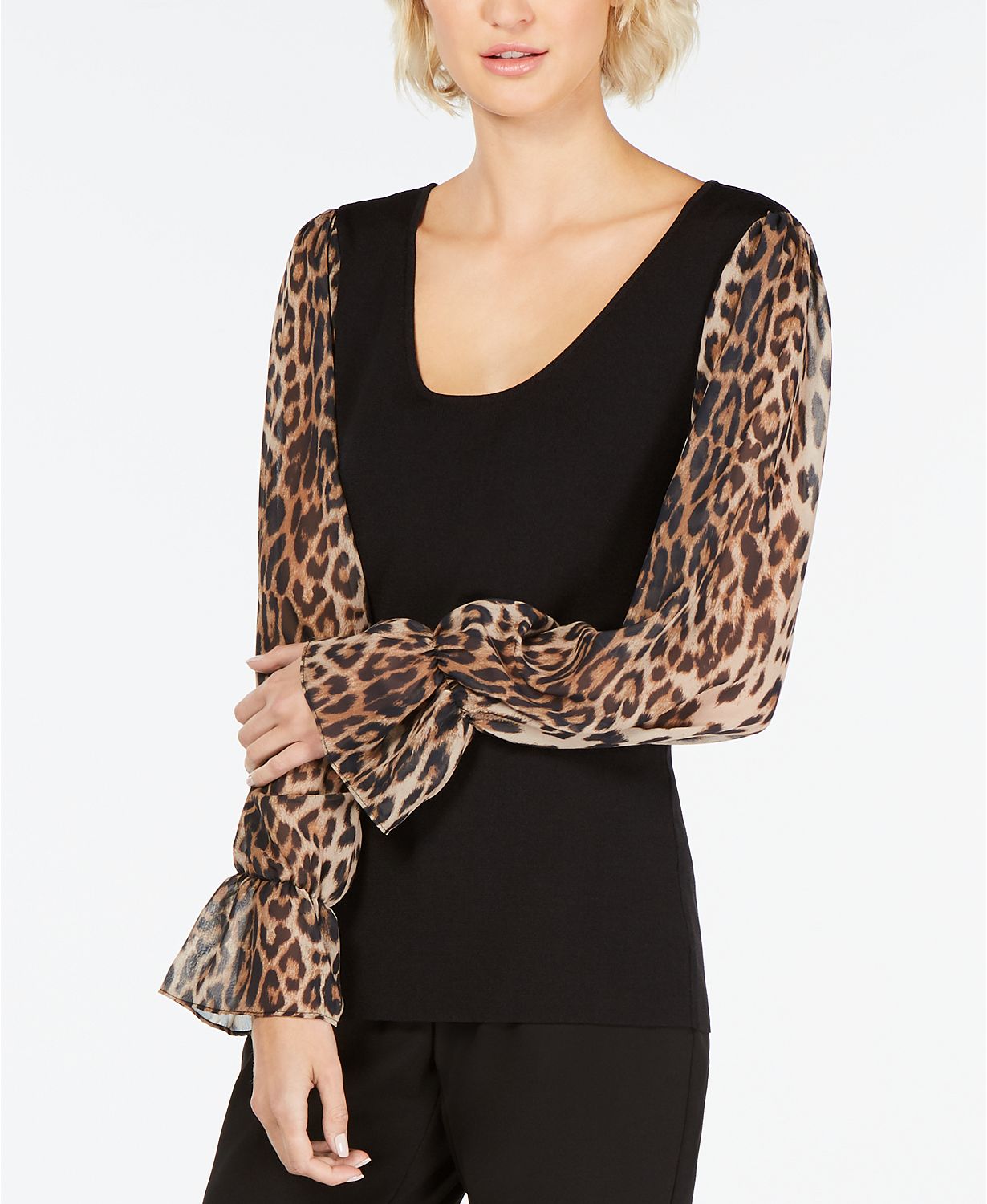 and even if it is a little busy, I'm kind of digging this —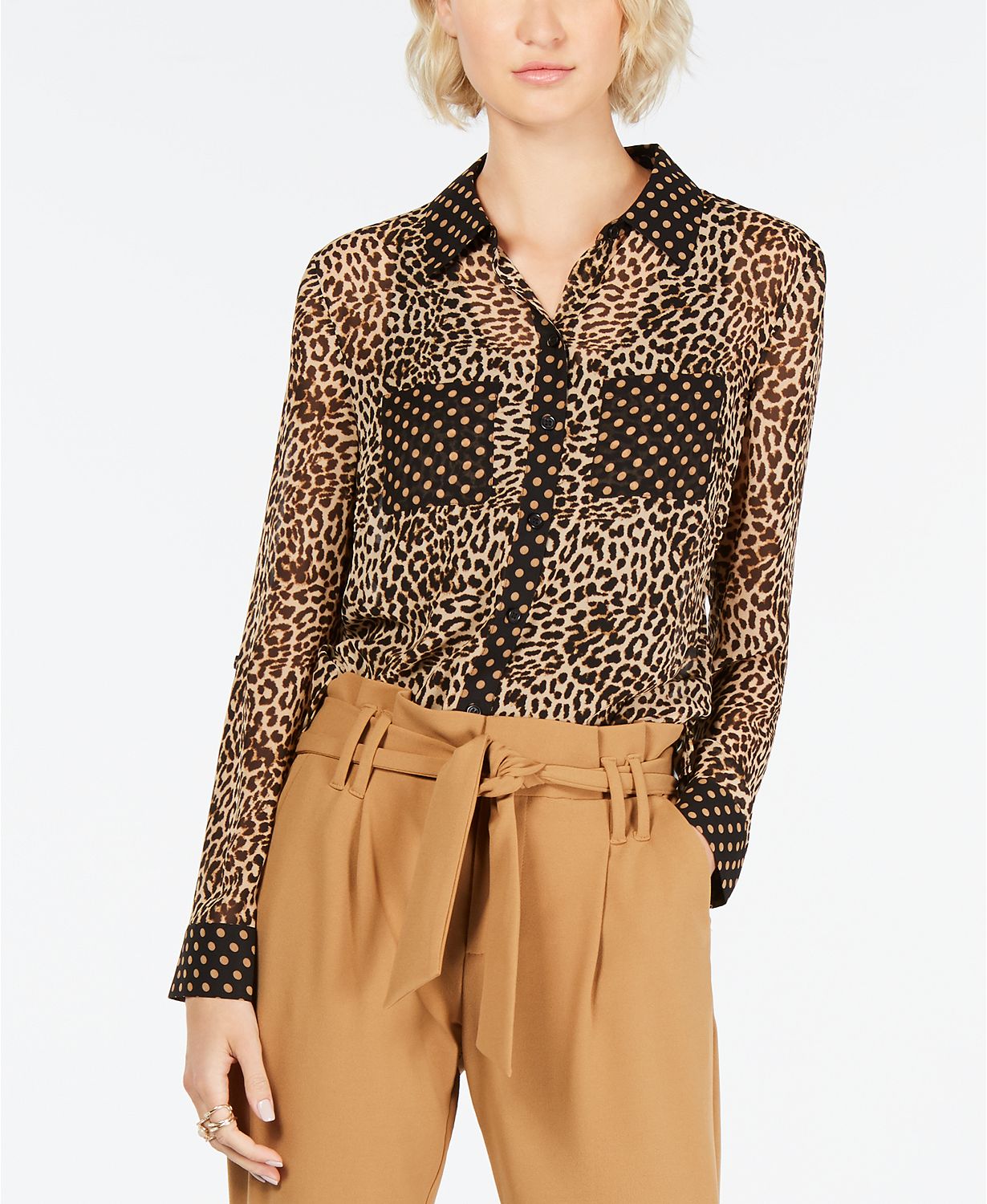 If I were thirty years younger, I would definitely wear this —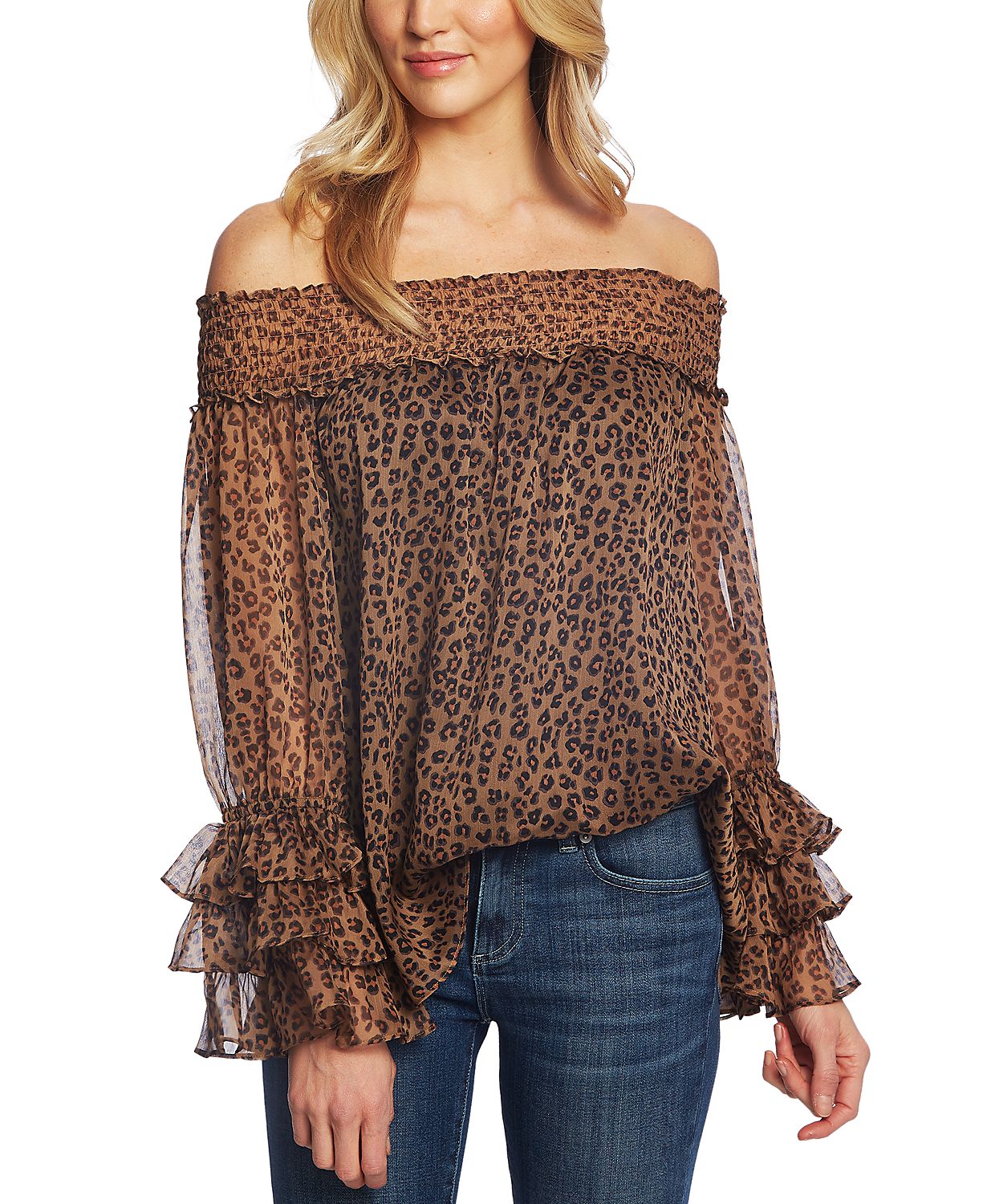 Sorry, but I'm just not into these —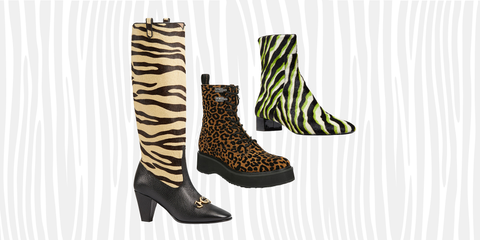 I'm seeing another fashion trend this fall as well. I haven't seen anyone who's worn anything like this, yet, but…the season's still early. Even so, I can tell you:
 I won't be wearing this —
or this —
or this —
Sorry, I just don't have the confidence to carry those looks off, plus I think if I tried, I'd end up with a screeching headache because I'd feel lopsided and I'd try to over-correct by leaning the entire time I wore any of these. But, hey, if you're into these new looks…I'm good with that!
Even if I don't end up buying leopard for myself, though; my daughter's birthday is coming up. I've always enjoyed buying her clothes. And guess what? She looks freakin' amazing in leopard — and she likes to wear it, too!
You know who else has a birthday coming up? Yep, David.
You think he'd divorce me if I got him these —
JUST KIDDING! 
I'd get him these instead!
What about y'all? Is there anything out there right now that you're just itching to try or that you have a severe aversion to?
TTFN,
Mona