As some of you are aware, I've been riding the Struggle Bus for quite awhile now. The damnedest thing is that I don't remember ever getting on it, but not long ago I looked around me and thought ~ what the fuck! Am I actually on THE STRUGGLE BUS?! NAW, IT COULDN'T BE!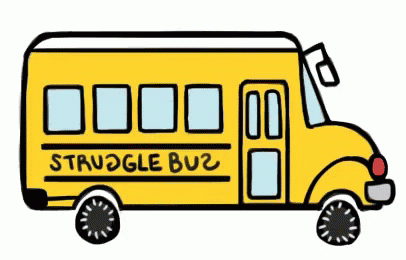 Then looking out the window I realized something else — that while I've been on the struggle bus, I somehow entered The State of Denial.
So, yeah. Apparently, I've been living in the State of Denial, zooming around it all day long on the struggle bus — not sure where I'm going but the road ahead continues to look rocky!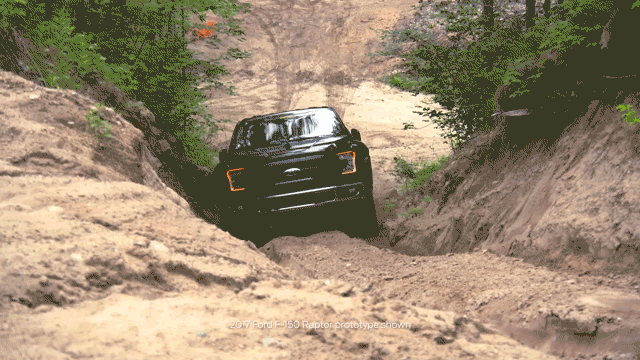 fun AF.
Anyway, David and I have had a few conversations about this. I've also had a conversation or two with my therapist. I've written and purged and tried to embrace the fucking Serenity Prayer and so far, I'm still in a very weird place/state in my life. On a bus. That struggles down a rocky road. This is not the life or vacation that my dreams are made of. This is survival-mode from hell.
So at this point, I think I need to take a break while I attempt to get my shit together. What that means is — I need to get off the damned Struggle Bus and hitchhike, walk, crawl (if necessary) my way out of this weird-ass state; which means I'll be gone for awhile. I'm not physically going anywhere, btw. I'm only going away from being online for awhile. Thanks for asking.
So, yeah. That's what this post  is about. It's my way of saying that I'm taking a break until June 1 while I try and figure a few things out and get back to a better place. That includes social media as well, so y'all won't be seeing me for about 3 months give or take. I will probably be more absent than not from blogs as well, though, if I can sneak in a read here and there, I'll do it. I just won't be able to check out my favorite blogs as often or comment as often. It's not forever, though, and, hopefully, I will use these 3 months well. My plan is to focus on things I've been putting off that require my full concentration right now so I can get something productive going in my life once again. With that in mind, the idea is to come back with a much better attitude and perspective. Maybe I'll even be healthy by then.
In the meantime, I think I'll take the advice of Mr. Bing Crosby and stop acting like a mule, pig, fish and monkey:
Either way, you have no idea how much I've enjoyed getting to know each of you and how much I've appreciated your support, creativity, humor, friendship and love! I've made some really good friends through the blogging community and I will miss you while I'm gone.
So, if you wake up one day and think ~ "Gee, I miss Wayward Sparkles," feel free to check out some of my older blog posts that you might not be familiar with. If you go up to the Index at the top of the Wayward Sparkles page, click and then scroll through that, it will list the names of all of my posts going back from the very beginning of my blog. Just click on whatever you think might be interesting and it will take you to that post. I use my Index all of the time, btw, that's what it's there for.
Other than that, I highly recommend these other blog sites listed in alphabetical order. Again, click on their name and it will link you directly to their blog:
Awkwardly Alive and Pleasantly Peculiar
Boldly Going Forward…Because I Can't Find Reverse
Knock, Knock, Knocking on Forty's Door
With that my Wayward Friends, I feel like I've left you in the hands of some damned fine people who also just so happen to be freakin' good bloggers! I hope that if you haven't already checked these sites out, you will expand your world with these people and their unique perspectives and their amazing ways of expressing themselves! Please tell 'em I said hello when you visit! I know you will continue to love and support each other. I will keep you in my thoughts and prayers. Good luck with all of your endeavors, writing and otherwise! I can't wait to see you again in June!
TTFN,
Mona
P.S. Is it just me or is it really weird that I'm not following any blogs that start with the letter "S" and after? Huh. I'll have to remedy that when I get back. Also, if I left someone out inadvertently, I so apologize. Please let me know and I'll make sure your blog gets on the list. Also, if you can share one or a few other blogs that you recommend in addition to what I've listed above as a way of expanding and giving a shout out to others in our blogging community, please feel free to do so in the comments section below! The more the merrier!