Last week I kept hearing about this new chicken sandwich. At first it was just a passing comment/blurb on the television. But then momentum grew. I saw pictures online, the stirrings grew louder and rumor quickly spread that people were lining up in droves just to get this one sandwich. I rolled my eyes. Not again.
Is Krispy Kreme Really King?
I had visions of when the Krispy Kreme Donut Shop first opened in town and there were these ridiculously long lines — for donuts of all things. You'd think they were the next best thing since In-N-Out Burger. Of course, now the Krispy Kreme Shop is shut down. The place lasted about two or three years before they closed their brick-and-mortar doors for good in my community.
You can still get a Krispy Kreme from the grocery store, if you have to have them, shipped in from who knows where. And even though I know people who will swear they're the best donuts ever (who are these people?), personally, I find Krispy Kreme too sweet — and that's saying something. I like sweets.
Now the Mom and Pop donut shop where we go, they've been there forever; and we don't see any signs that they're going to close anytime soon. Of course you have to get there early. If you sleep in, especially on the weekend, well…ya snooze, ya lose. Getting up extra early on a Sunday morning for one of their donuts? So worth it! I'll take a glazed, a chocolate glazed, a lemon-filled and an apple fritter. Oh, and throw in a kolache or two! Yeah, now we're talking.
N Today, Out Tomorrow
Speaking of which, I also remember when In-N-Out Burger came to Texas. For the first two weeks these burger joints were open, you couldn't get an In-N-Out Burger unless you were willing to wait in a 2-hour, at least a mile-long drive-thru. Of course, since people were willing to do this, David and I thought this must be some special kind of burger with magical powers or something. Even so, we weren't going to wait in long lines for a damned hamburger. Eventually, though, the crowds settled down and the long car lines dwindled. Did the burgers live up to the hype? Yeeeaahhh…NO. I'm sorry, y'all, but an In-N-Out burger isn't nearly as good as a Whataburger. I don't even remember my In-N-Out burger.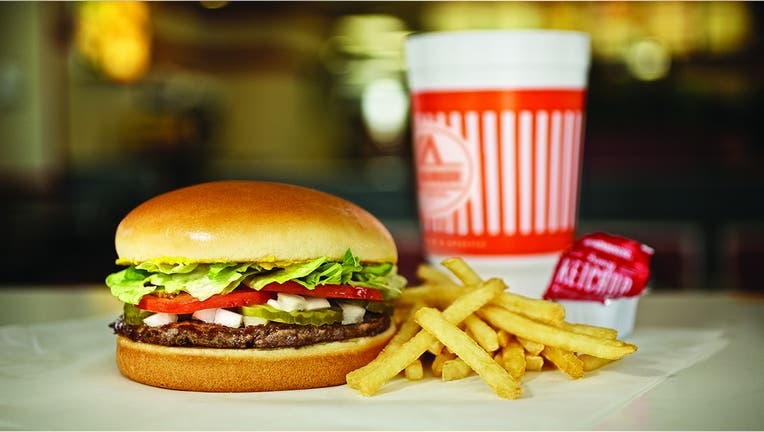 But hey, you want a really great burger that's not Whataburger? Try a Mooyah Burger or Five Guys! Both are really amazing and freshly prepared just the way you want them. The catch? No drive-thru. And I love that at Mooyah, I can get a bunless burger. After all those donuts, I don't need the extra carbs.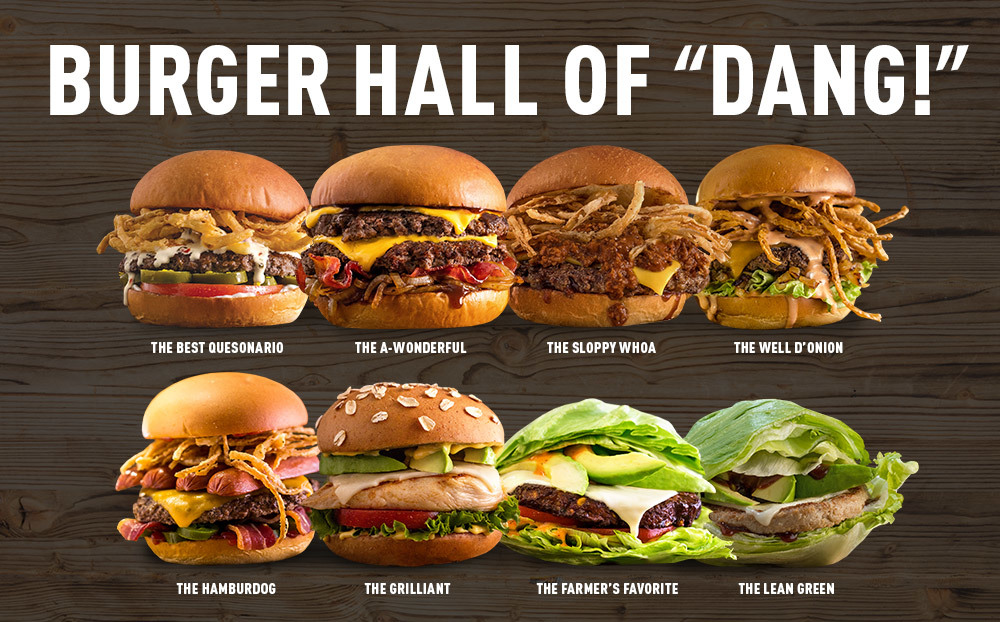 Getting Ready to Rumble
But, that was then and we aren't comparing burgers today. We're comparing chicken sandwiches. I took a look at Popeye's chicken sandwich and decided that it just might be worth looking into! David thought we should check it out as well.
Rumor even had it that Popeye's chicken sandwich was declaring war on Chick-fil-A's chicken sandwich. Whaaatttt???!!!!! Yes, Popeye's claimed it had the better sandwich — the best sandwich, even — with pickles, a little sauce and breaded chicken between two buns. That's a mighty big boast and major fightin' words if you're gonna make that claim.
The smack talk on Twitter even included Wendy's who decided to jump into the fray and mix it up with Popeye's and Chick-fil-A.
Say what you will about Chick-fil-A (for those of you who don't care for their conservative philosophies), but their Spicy Deluxe Chicken Sandwich can't be beat if you ask me. Of course you have to like spicy because it's not called "spicy" for no reason. But that's what Arnold Palmers are for; to cool things down just a bit. And Chick-fil-A also has delicious Arnold Palmers — not too sweet, not too sour — just right! Top it off with one of their ooey, gooey chocolate chunk cookies and…damn, y'all!
Anyway, Ryan, David and I got a wild hair last week and decided to do our own taste-test comparison because we live in a suburb of Dallas and so we have access to all the fast food joints. We decided to get one sandwich from Chick-fil-A and one sandwich from Popeye's and then we'd split them into thirds (1/3 for each of us) and decide for ourselves which was best.
When we pulled up to Chick-fil-A, the drive-thru line stretched around the building 1  1/2 times. That was at 12:15 PM. By 12:33, we pulled into the drive-thru at Popeye's. There were two cars ahead of us. Their line wasn't nearly as impressive, but of course, this wasn't a competition between who had the biggest…drive-thru line.
vs.
Unfortunately, when we pulled up to place our order at Popeye's, this is what we were greeted with:
Oh really!
Bbbukkkka, bbukkk, bbkk…
That's right, Popeye's, I'm calling you out —
Ya big ole' lily-livered chicken!
Well, I'd say someone won the battle of the chicken sandwiches and it certainly wasn't Popeye's. All I'm gonna say is — if you're gonna talk the talk, you'd better be able to walk the walk! And for all their talk, Popeye's didn't even show up at our showdown between the chicken sandwiches! What a disappointment!
The real winner, of course, was…RYAN, who didn't want to see a good Chick-fil-A sandwich go to waste!
So, has anyone tried one of these mythical Popeye's sandwiches yet?
Apparently, they're so good that a customer pulled a gun on the Popeye's staff  at a Houston location demanding a sandwich after he was told they were sold out. Now that's gotta be some sandwich if you're willing to go to prison for it.
I think we'll have to re-investigate this at a later date — that is, if Popeye's sandwich ever dares to show itself around these parts again.
In the meantime, a little music while we wait.
TTFN,
Mona