Excuse my language…or not, but — what the fuck are you doing, Word Press?
Okay, I'm going to try and not get too technical here because I'm an anti-technical person. I readily admit it. I have no idea what I'm talking about when it comes to setting up or running a blog site — which forces me to speculate — which is going to make me sound paranoid…or worse — like a conspiracy idiot.
Eh, what the hell.
Also, it's Word Press's fault. 'K?
I never wanted to write this post.
Let's start with some basics, shall we? And by basics, I mean Word Press and their "free blogging site."
If you're a blogger and you have a "free" Word Press site, then you're part of the Word Press blogging community. So, good for you and aren't you special!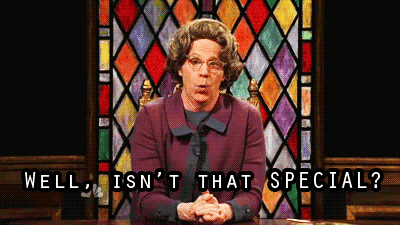 Yep, you have easy access to other Word Press sites and God only knows what other kind of perks that you've been enticed with in order to join…and stay with Word Press. They sure have lots of different templates to choose from. Fancy as shit. And relatively easy to set up and use, too, I understand!
Look ma, I'm a professional and I have a professional site!
Yeah, well remember that scene when Pinocchio ran off to Pleasure Island? Let's take a moment and remind you, again. YAY, FREE IS GOOD!
It's fun to have a free blog site. Would you like a free apple to go with that, my dear?

Okay, I once had a free Word Press blog. For about two seconds. That's before I took the writing class.
In this class from eons ago, the instructor said something along the lines of (and I paraphrase), "Be careful with free blog sites because they have fine print in their contract that allows them to use your writing or any of your material in pretty much whatever capacity they feel like using it. They can use your material for ads, for instance. It doesn't mean they will, but they can if they want to. So by using their site and not paying for it, you've given them permission to use your work however they see fit and you won't get paid for it either."
She told us, "If you're serious about your writing and you want to keep control over what you produce and publish, then I recommend you go the self-hosted route instead." Only at the time, she called it a paid blog site. She even told us that we could still use a Word Press format if we wanted because, you know, Word Press was cool with that. But paying for the privilege of self-hosting gave us individual control. Anyway, that's the most important information this instructor ever imparted to me.
The other thing that concerned me about a "free site" — and for me the only real option was Word Press because of the template options they offered — was that they could kick you off their site if they didn't like your content. Since I bandy the word FUCK around like…a fucking lot — that worried me.
I didn't want Word Press to kick me off for writing FUCK. I mean, I think what I write is fairly mild, but I wouldn't say that my site is meant for children. And FUCK has come a long way over the past five years or so. It's almost as innocuous as damn. Not quite…but give it a few more years. Anyway, I'm an adult and I enjoy my "free speech" liberties. I'm not interested in letting Word Press dictate what I say and do. So, yeah, I pay for the luxury of control and I don't mind!
The other thing I realized years ago when I took up writing — I wanted to maintain a separate personal life vs. my writing life. It's not like people don't do this all. of. the. fucking. time. y'all.
Hello? Nom de plume? Pen name? Moniker? AKA?
Some make fun of me for (allegedly and/or hypothetically) doing this. They think I'm being pretentious. Because you know I'm so fucking precious and pretentious y'all.
But I have my reasons. You don't know my life and why I sometimes do what I have to do.
With these things in mind, I went about trying to self-host with a pen name (allegedly) and a Word Press template using Go Daddy, which is a hosting site…or a domain site…or something like that. The fact that I'm not sure what Go Daddy is should convince y'all, as it continues to do with me, just how un-technical I am even about the simple things.
So I went to a Word Press seminar to learn. Halfway through the seminar, I was completely lost because my eyes wouldn't stop glazing over.
Still, I needed a site cuz the agent I met with the year before at The Mayborn Literary Nonfiction Conference said I had to have a social media presence if I wanted to be a successful writer. I needed a blog site and Twitter and Facebook at a minimum.
Shit. I didn't need Grumpy Cat to tell me… I already knew I was in trouble.
So yeah, I hired the Word Press seminar instructor to set me up on a self-hosted site using a Word Press format. I actually bought one of their premium formats, now that I think about it, so I could do a few extra things none of their free formats would allow me to do.
Anyway, Tony, my website guru, got rid of my unwanted bot/spam problems. He did a bunch of other awesome things, too, most of which I haven't a clue. But I was very happy with the result.
Now I go in for a maintenance check every year or two because everything is constantly needing to be updated. Tony makes sure my site runs like it's supposed to. He undoes all the bad I've done through my attempts to fix stuff without him. I know I'm lacking, but I try. Just to be clear, though, I wouldn't know an SEO if it came up and bit me on my ass. So when my dashboard tells me that my SEO needs an upgrade? Okay, yeah, my entire life needs an upgrade. So what?
Well, now my PHP needs an upgrade. Sooo….Do I know what my PHP is? Nope, I do not. Do I need to know that? That's why I pay Tony. (Tony, please fix my dashboard and make all the red round alert thingies go away! I don't like them.)
Start talking technical shit to me and I will collapse in a blithering heap, sobbing and snotting all over myself, mumbling and questioning, "Why, God, why? Why couldn't you have made me more tech-oriented?"
Even with these and a few other drawbacks, though, I've been navigating my way through the bloggerverse (????) and Twitter and Facebook, meeting new people and making friends. I love the blogging/writing community! I love reading your/their stories — both the happy and the sad, the funny and the irate. I love sharing with y'all, as well!
THAT'S WHY I'M SOOOOOO FUCKING PISSED!
Over the last two weeks, apparently, changes were made. Presumably by Word Press — but I'm guessing here.
I understand, though, that it's not just Word Press giving the good people on social media grief at this time. Some of you are also finding it more and more difficult to set up under Facebook as well, especially if you're trying to use a pen name.
I haven't heard any rumblings about Twitter, yet; although Twitter has recently informed me that my email address under which it is set up is no longer working. How does that happen?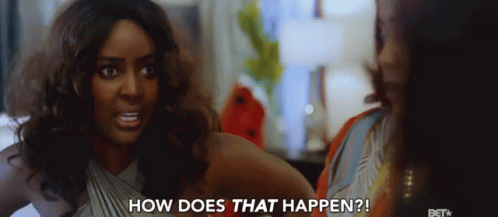 I have no clue. Or what to do about that. I don't even remember my password for that email. I mean we're going back over five years ago.  Whether I'll have a working Twitter account next week is anyone's guess at this point. I'll probably end up losing all my Twitter followers. But that's for another post.
Gee, I wonder if Tony can help me with that?
*SIGH*
So here's the real deal:
If you're one of the many people in the world who wouldn't be caught dead living in a gated community but you also have a free Word Press site: boy, have I got news for you!
Your site is in the equivalent of a virtual gated community. Some of you might be perfectly fine with this. But for those of you who aren't aware — you know what else? I and others of my ilk are now excluded from commenting or liking any of your sites anymore. At least at first blush this is what appears to be the case.
I get that I'm an idiot about this stuff, but I've tried logging onto Word Press because it requires me to do this now in order to comment or like one of your posts. Unfortunately, I've had no luck in getting through. I've even tried creating an account so I can log in using Wayward Sparkles.
Word Press said: Oh, in order to do that, you must transfer your domain over to us. Would you like to do that?
Me: No. No, Word Press, I would not. I just want to be able to comment on my friends' blogs like I did last week.
WP: Okay, then, M.L. James…if that's really what your name is…if you don't want to assimilate with us, then you don't belong. You can't comment. You can't even like any of the bloggers in our glorious gated community of talented bloggers. You can only look, but you don't get to be One with of us."
Me: What do you mean One? Like in Star Trek? Like becoming One with the Borg? The fucking Collective? Is that what you're talking about, Word Press? You've become the fucking Collective on Star Trek?
WP: "Shhhh…don't tell anyone, M.L. James…or else!"
Me: Or else what? Are you threatening me, Word Press?
WP: *Silence*
Me: You know what? Fuck you, Word Press! Just fuck you and the fucking fuck you've become! K'?
WP: "No. Fuck you, M.L. James…if that's really what your name is."
**********************************
So, long story short, Wayward Friends — if you are part of the Collective have a free Word Press site, please don't think I've abandoned you. The Collective Word Press just won't let me comment on your site any longer. I have my thoughts about why this has happened, which I won't go into here — much; but think in terms of MONEY, y'all.
For those with a free WP site, are you getting a lot of followers from businesses — just out of the blue and you're thinking — why the fuck am I getting followers from nurseries just because I wrote last week that my garden looks nice after all the rain?
How do you think the nurseries know that you wrote about your garden? Huh?
Just asking…that's all. I don't get that kind of spammy nonsense, btw!
I'm meeting with Tony, my WP guru, next week to figure out what, if anything, I can do. I'll update ya'll the following week because, you know, 4th of July is this coming week. I hope all of my American followers have a safe yet exciting holiday, btw!
Anyway, hopefully, Tony will know how to fix this snafu! Maybe it's an easy fix and I won't have to compromise the years I've spent getting to this point. Maybe I'm just an idiot. Maybe I'm just paranoid and this isn't the way it is at all.
It sure feels that way.
As far as I know, you can still comment on my blog — ANYTIME. YOU. WANT.
If you still wanna. If you're adventurous enough to leave your virtual gated community and come slum at my site, I mean. I don't blame you if you don't wanna, though. I understand it's nice living on the other side of the bars that keep the riff raff like me out!   *sniff*
Anyway, now I'm in the mood for a little Garbage. How about you?
Also, speaking about pretentious and precious, how about a little Pretenders?
Happy blogging, y'all!
TTFN,
Mona