WARNING OR DISCLAIMER OR APOLOGY OR ALL OF THIS BECAUSE I'M NOT QUITE SURE WHAT TO CALL THIS. 
Dang, when I wrote this, it never occurred to me that I would freak so many people out or else I wouldn't have posted it. Talk about a colossal post fail! Anyway, clearly, I need to work on honing better discernment. Please know if you choose to read the below or you've already read everything but this new stuff I've written in blue, that I'm

not

talking or writing about you. 
This post is about people that as far as I know, no one in my writing sphere online or through the writing group I belong to has met or knows, which is why I thought it would be okay to put my frustrations on my blog. Anyway, please know that I appreciate all of my readers and my Wayward Friends. I'm not going to write stuff that is ever going to pertain to you unless it involves how appreciative I am for your friendships and support or how excited I am for you…you know, the good stuff because…why would I ever write negative stuff about y'all? The answer is I wouldn't. There would never be a good reason to do that.
It's just difficult sometimes dealing with "extra" when I'm already neck-deep in my own stress. Anyway, that's why I wrote the below. I'm under some pretty intense stress right now and then I had more piled on top and I was stuck and I needed to let off steam. If anyone is wondering, I've been ill since last Sunday (9/8) when I went down with nausea and a headache. I can read for a few minutes before my head starts throbbing really badly (which it is right now, but I'm sucking it up for a few) and the nausea comes back and I have to stop. I can't go anywhere without getting motion sickness. I started feeling better this past Sunday and yesterday I was able to finally get my post out. Maybe I overdid it because today, I'm sick again. Go figure. Yep, I know. I need to go to the doctor because I can't continue on like this. I'll put the call in tomorrow. Not that this is an excuse for putting out this post, exactly. I guess it's more like an explanation.
I'm sorry if I upset anyone who's read this, and I hope I haven't scared anyone off. I'll do better in the future. I adore you all! Mona
************************
So what do you do when you've been taking the high road for so long that your nose has started to bleed? I mean, sometimes you just have to call bullshit and say enough is enough. Right, or no? But I won't. Still…I kind of want to, especially when people are just asking for it.
Trust me when I say that there's damned little that gets past me regardless of how busy I stay; and I ALWAYS have a ton of shit going on. I know. Who doesn't, right? And maybe because I don't advertise everything I have going on, some don't really understand what this means when I say it; so let me translate — I don't need "extra" drama in my life. Like ever. So take your drama elsewhere.
But when that happens, regardless, I try and stay as chill as I can, not only for my sake, but for everyone's benefit — because no one wants to hear my never-ending, woe-is-me complaints or have to deal with BITTER BITCH. Trust me when I say that I make for a mean, bitter bitch. I mean it's sweet that my Wayward Friends are willing to put up with this side of me for awhile; but I get it, that shit gets old PDQ. So, please, don't invoke BB. Okay?
I try to mix it up on this blog because life is rarely easy in my neck of the woods; but there's still a lot I'm thankful for. I don't want this blog to just be about me complaining all the time nor do I want it to be a blog that's nothing but leopard spots and chicken sandwiches either. There's a time and place for everything, I suppose. And just because I'm not always going around screaming out how grateful I am, that doesn't mean I'm not, especially when it comes to the people in my life.
On the other hand, just because I am grateful, that doesn't necessarily mitigate some of the nastier things I'm dealing with at this moment in time. So I try and keep things honest even if I sometimes get into gross human stuff or hardcore emotional shit. I try and warn y'all when I can because I respect that not everything I put up here is for everyone. Even so, when I do share, it doesn't mean that I'm going to share everything or that anyone is privy to my thoughts and beliefs any time they demand. And why would anyone think they should have that right?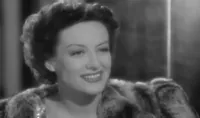 Still, there are some who want to intrude and tell me unnecessary shit about stuff they don't really have a clue about, and they get dangerously close to my telling them to fuck off because I'm much too busy to deal with their silliness when they're saying rude, inappropriate things to me or attempting to meddle in my affairs without an invitation from me. So if they're out of bounds or trying to start something — because you know, sometimes people start shit and they don't always know why, I have choices, which I have delved into before here: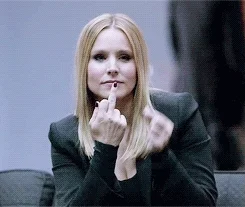 I can ask them what's wrong and risk getting involved in their drama. However, they'll more than likely tell me that they don't have anything going on and that they don't know what I'm talking about. Then it becomes a big deal involving too much of my time and energy trying to drag out what's really bothering them; and it's really not my deal nor was I invited in, and so I'm loath to get involved. So, I'm begging you, either tell me what's wrong or get a shrink already. Or don't do either of those things if you don't wanna. But in that case, I'd appreciate it if you just left me out of whatever the hell you're going through if you're not going to be honest and open with me. I mean, I usually have empathy; but what I don't have time for is stupid games, especially right now.
I can ignore them and take the high road.
I can have my say (and I can be very blunt if you haven't noticed), which might clear the air or end the relationship or who knows what. All of that has happened in the past. Even if our relationship remains intact, though, someone always ends up with hurt feelings, with words that can't be unsaid.
I can distance myself and stay busy with everything I've got going on and pretend I don't remember every shitty word they've said to me — with an emphasis on pretend.
So I've tried not saying anything inappropriate, while still asserting myself. This approach has done nothing more than embolden some because they've continued on with their "extra." The bad kind of "extra."
And I hate that because then it starts messing with my ability to focus on the other stuff in my life that really does require my concentration. I start questioning things that were said and replaying what happened and whether or not I handled the situation in the best way possible or whether I'm making too big a deal out of everything, which is really a bunch of stupid I don't need in my life; but there's a reason why I score high on neuroticism. It's what I do.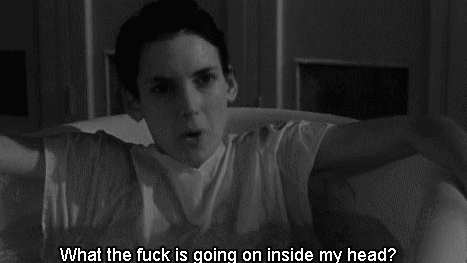 Ultimately, "everyone's full of shit to some degree." And while I'm hesitant to write that because it sounds so ugly, what I mean is that people are not divine (in general) and tend to be a smidge hypocritical here and a touch judgmental there and they have their insecurities and biases and their coping mechanisms which often includes living in denial or creating drama for themselves or other people or just being plain ole' mean. But we're all human and — humans being who and what we are — well, we can be ridiculous in what we sometimes think, how we sometimes act, and even how we sometimes feel.
It's not something I like to dwell on too much; but it is what it is, as trite as that may be, and I fully understand that this is part of the absurdity of life. We all have our good qualities and our faults, our strengths and challenges and, of course…our internal and external bullshit to deal with.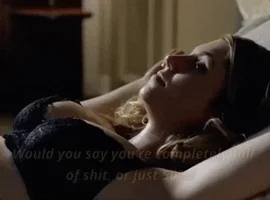 BTW, I've been guilty of all of the above at different points in my life and I continue to be full of shit at times, so it behooves me not to be too harsh or too critical of others; which is why I try to maintain a laissez faire approach to friends, acquaintances, family and even myself; because life is just fucking hard and we're all trying to get through it the best way we know how. So I try and paint broad strokes instead of narrow lines in the sand for behavior I won't tolerate; but, also, I can forgive a whole fucking lot.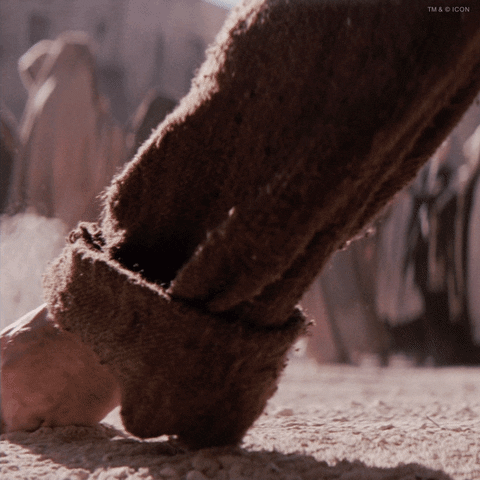 Still, when someone becomes so blatantly damned "extra" that they start trampling my boundaries and sense of fairness and this starts impacting my life or the life of a loved one in a negative way, you know there's only so much I'm able to take. And usually when that happens, it's because the offender thinks that they can treat me or a loved one inappropriately and get away with it. For whatever reason I'll never understand, they don't believe there will be  consequences.
AND THERE ARE ALWAYS CONSEQUENCES!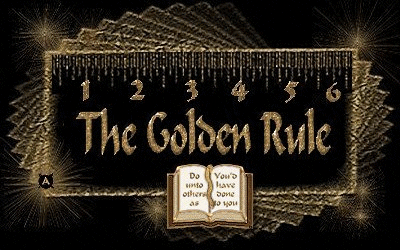 See, my mother raised me to understand this little fact of life. She also taught me about the Golden Rule and about Karma. And throughout my life, I've seen people act shitty and then get what they had coming to them. It's never pleasant when it happens, either. So call it what you want, but honest-to-God, I've been on the receiving end of Karma's bite and I've seen God's divine justice; and I try really hard not to do shit to others because I don't want shit done to me. Seriously, I don't mess around with that stuff. I may tease about it, but when you get down to brass tacks, I try really hard not to go there.
Maybe that's why my bullshit barometer is so spot on and I'm so reluctant to deal with others' behaviors and attitudes. Because when someone decides to go there, they're bringing their drama, as well as wearing a ton of eu de la moral superiority like it were a fucking cape that they're showing off. And damn, that's difficult to ignore because that shit stinks.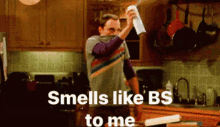 Still, while I often see it coming, it's rare that I can stop the migraine of truth from stabbing me right between the eyes, usually because a loved one or someone I respect has drenched themselves in moral superiority and drama and rubbed up way too close against me. My eye starts twitching when that happens. It makes me sad once I realize that someone I really like is acting like an ass for whatever reasons they have, specifically when they're acting like an ass toward me or a loved one.
My old therapist, Dr. Stephens (who I miss so much), would have laughed if I told him the whole story of why I'm writing this (of which I'm not telling anyone here.) In the end, though, he would have also told me to ignore the "extra" if I can. Besides the fact that I really like the people I'm annoyed with at present, Dr. Stephens would have reminded me that people who engage in this kind of behavior are often grossly unaware of what they say and do or that they're wearing their moral superiority as though it were heaven sent. They tend to not be interested in changing their ways so you gotta just ignore them because what else is there to do even if they are stomping all over your last nerve?
It rarely helps to call them on their bullshit either because they refuse to believe that they've done anything wrong or inappropriate. And when they can't admit these things even to themselves, then they sure as hell aren't going to listen to the likes of me. So I attempt to appreciate the good things about them while ignoring their crap; which is sometimes damned near impossible. So it feels like I'm dealing with this —
But it's not up to me to correct other people. Nope. That was my mother's job. And even though she's dead, I don't want that job. So it's best that we just live and let live and move on. Isn't it? Which isn't to say that it doesn't sometimes get under my skin. It also doesn't help when there have been more than two people who have added to my present bullshit load either.
Anyway, the last several weeks have been…interesting…and now I've got a nosebleed and I find myself almost double dog daring myself to let these peoples' '"full of shit" collide with my own "full of shit." But I won't because of the carnage. I mean, when I've had enough and it keeps coming, there comes a point when I might be willing to say, "Come on then, motherfucker. Let the shit fly and land where it will."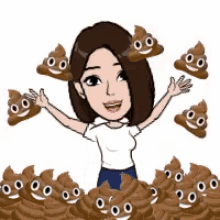 But I'm not there yet and I don't want to get there. Because I don't like to hurt people and I don't like to be hurt. And then there's Karma and Divine Justice, of course.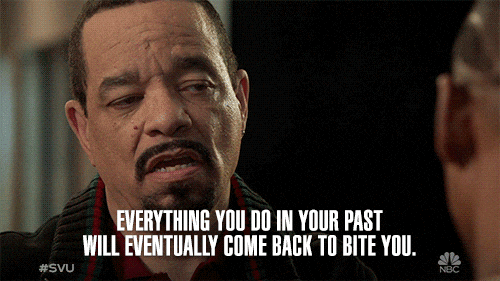 What I've found myself asking for lately is just the right zinger for when I end up in a similar situation again. And yeah, if I were to look at the pattern, there will more than likely be a next time.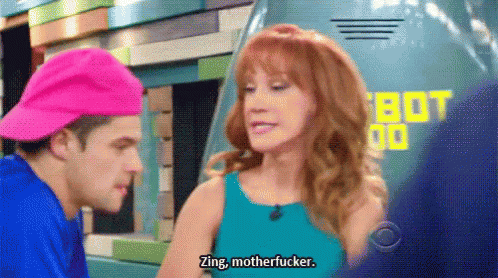 And so I asked and I received this —
Isn't that truly magnificent? I mean, I may not ever have to utter these words, but it sure does feel good to know that I have them at my disposal. I'll be thinking this silently in my head (at the very least) when I say nothing and show nothing but a contemptuous smile on my face as I deal directly with eu de la moral superiority and drama.
You know what else feels good? Being able to do this —
Try it — it's sooooo satisfying! I can't tell you how many people I worked with in therapy to whom I taught this when they had to deal with their own shitheads. And every single one of them laughed and thanked me. Anyway, I didn't invent it, but I do use it now and again when I need something to make me laugh and there are some people who need to have their heads crushed between my thumb and forefinger. So I really want to thank The Kids In The Hall for this nugget. I know my life is much better with this in it!
SO, HEAD CRUSHERS, UNITE! I hope everyone has a great week!
What music do I have for you today? Excellent question. How about a little Alice in Chains —
TTFN,
Mona