Every once in awhile, it's important to step outside my comfort zone leap into the unknown. Julia Cameron who wrote The Artist's Way, calls it "filling the well" — the creative well, that is. So when my friends, Jan, Sheila, Donna and Lolisa practically twisted my arm (not really) to go with them to see Dior: From Paris to the World at the Dallas Museum of Art a few weeks ago, I was excited but anxious as well. I know absolutely nothing about the world of high fashion and I could see how easy it would be for me to make an ass out of myself if I went. So, it was a gamble. Still, it's much easier to leap when you have good friends surrounding you!
First of all, I had no clue what to wear. I mean, we were going to see a haute couture exhibit — and wouldn't you know it — the outfit I keep in my closet for just those special occasions was out for cleaning…so…oh darn. What's a girl to do when her best outfit is unavailable and she has places to be seen? I kept hearing echos from a friend from 30 years ago whispering in my ear, "When you go to North Park, you dress the part. You can't just wear any old thing when you go there!" Yep, my old friend "B" was referring to a shopping mall. And North Park is a nice shopping mall, but…if it's that important to dress up to go to a shopping mall, then what the hell was I supposed to wear to Dior? I had nothing.
One of the many stores of North Park Center in Dallas.
So, as country bumpkin as I am, I wore one of the many A-Line dresses I bought last year from Macy's. Because Macy's is about as haute couture as I get. With that, I wore my black pair of sandals, which are my only pair of sandals that I can wear comfortably because of plantar fasciitis, y'all. Have you seen the shoes they make for people with this condition? Not that they're bad, but they're also not what I'd call sexy either.
Yeah! That's why I'm not haute couture or sexy! Plantar fasciitis prevents me from wearing fashionable shoes. And if you can't wear the shoes, then what's the point of wearing the outfit? I'll have to remember that in the future — I can't be haute couture or sexy because of plantar fasciitis. I'm all about easing the pain, which is why I'm into comfort.
That's okay. Everyone in our group dressed with casual flair; unlike some people who were uncouth enough to wear…shorts.  Did I see cutoffs as well? I want to believe I did. Now if that doesn't make the bold statement of, "I don't give a shit what other people think," I don't know what does.
Hey Lauren, does that mean the shorts' people were being unfashionable or were they being…hipster?
Of course there were artists at the exhibit who were sketching…so I won't be judgy about what they were wearing cuz they were working.
As if I really care what people wear, y'all!
We had a wonderful afternoon. We ate lunch at the Nasher Cafe by Wolfgang Puck. If the arts district was closer to me, I could see myself spending a lot of time in this little cafe writing and eating sandwiches or salads for lunch. It was lovely with green space and peace and quiet.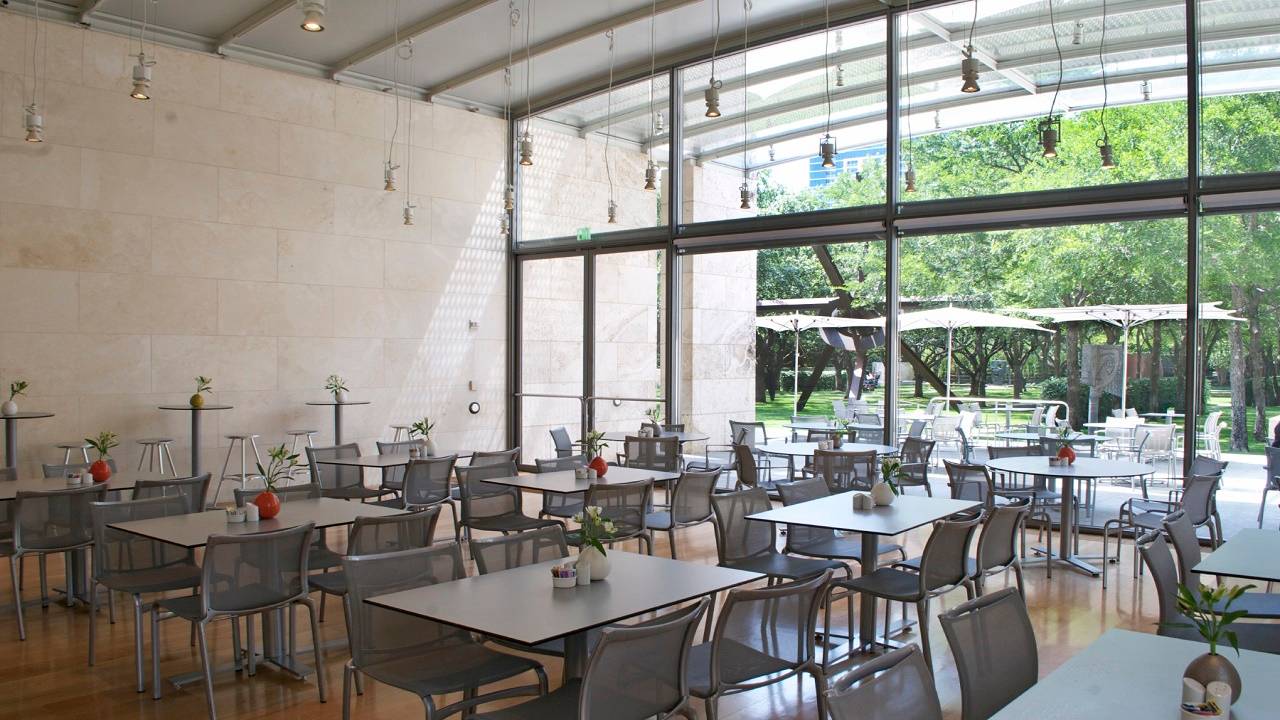 Then we went through the exhibit — and since my pictures will never do it justice, I borrowed a few of the better quality pictures from the internet, which are much like mine, just less blurry. Finally, we ended up seeing a few other exhibits at the museum before heading home.
My friends know much more about Christian Dior and all fashion for that matter than I ever could; so I felt honored to be in their company. And even though there were two people who I would have liked to have been with me as well, my mother and my daughter, I know they were with me in spirit. One dress in particular screamed my daughter's name. It's the green one above. Every other stunning dress whispered my mother's name. Matter of fact, Lauren and I have plans to go so we can experience this together. We joked that we'd make my dad go with us just so we can see the expression on his face! "This is for women," he'd yell. "Why would you bring me here?!"
BTW, Lauren, we need to go in the next week or two!
Initially, I was dubious I'd be able to appreciate this exhibit not knowing anything about fashion; but I was pleasantly surprised. If you have any creative bone in your body, it's not hard to recognize genius when confronted with it.
From that standpoint, perhaps even my Dad could appreciate the artistry of high fashion. Not only that, but to be able to have a vision such as Dior's — as wild or outlandish or complex as you can dream — then having the resources, determination, teamwork and support to carry that vision into fruition? How wonderful! To do this with exacting proportion and exquisite detail and flawless workmanship is incredibly inspiring to all creative people. Then to have celebrities all over the world flock to your frocks? That's the icing.
I know there's a lot of awfulness in the world and some may think — how can anyone spend money on something so frivolous when the world is in constant crisis? Well, as far as I can tell, there always has been and always will be awfulness in this world. And you can stay miserable in that awfulness or you can strive for better. You can create wonder and pageantry — which isn't going to eradicate the awfulness, but it's a helluva lot better than contributing to the madness. And you can appreciate that which is good and wondrous and beautiful. It helps to counteract and bring balance to the chaos and uncertainty in life. Otherwise, insanity wins.
In my head, I have a vision of owning a small villa somewhere along the Mediterranean with a Dior or two hanging in my closet, made exclusively for me…you know…just for those occasions. Yes, there's a little bit of a romantic still left in me.
And yes, I did get into trouble while I was at the exhibit. I was taking pictures of a letter that was inside a display case when I dropped my phone on said case. I think I uttered "shit," probably a little too loudly, before immediately picking my phone up and then dropping it again. Damned butter fingers! Of course, that meant that an usher had to come over to see why I was trying to break into this cabinet. He took pity on my bright red face and was kind enough to say that he knew I didn't mean anything by it, but he still had to come over and read me the riot act because it was his job. He said, "Tsk, tsk. Consider yourself scolded." Bless him. Not sure if Sheila or Jan will ever let me live that down or take me anywhere nice again, though!
If you're in the Dallas area this summer, Dior: From Paris to the World runs to September 1, 2019, and is well worth seeing! Don't worry about what you wear to the exhibit either, all eyes are going to be on the stunning clothes on display!
Lastly, as usual, my posts often remind me of a song or two and so it is with this post. Jan, you probably wouldn't like this first song and its accompanying video much, so you might want to skip it…although, I think the John Galliano Collection
fits right in with "Ava Adore" by The Smashing Pumpkins!
You might like this second song a little more —
Caio,
Mona